The BigBlueButton project started at Carleton University in 2007 (see History of BigBlueButton).
On Monday, April 21, as part of the fourth BigBlueButton Developer Summit, the developers met at Carleton University with Dr. Steven Muegge, assistant professor with Carleton's Sprott School of Business and Executive Director of the BigBlueButton Foundation. See group picture below (Steve is second from the left).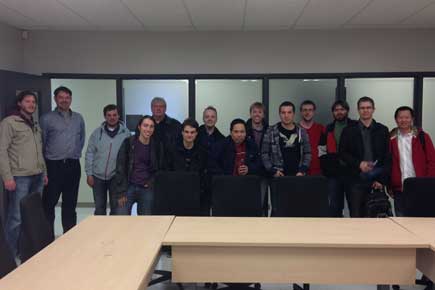 The University just posted a nice write-up on the visit in this International Group of Developers Meet at Carleton to Push BigBlueButton Project.