Engage Your Online Students
BigBlueButton is a web conferencing system
designed for online learning.
Features that teachers will enjoy
Looking for a professional solution for teaching remote students online?  BigBlueButton provides real-time sharing of audio, video, slides, chat, and screen.  Students are engaged through sharing of emoji icons, polling, and breakout rooms.
Deep LMS integration
Synchronous learning tools should feel like part of your management system (LMS).  Instructure, Schoology, Jenzabar, and D2L all ship their LMS with a native integration for BigBlueButton. Moodle and Sakai have plugins for deep integration. And BigBlueButton is learning tools interoperability (LTI) 1.0 compliant for widest adoption.
" Our instructors love BigBlueButton. With our previous web-conferencing solution our users encountered many technical and usability problems that caused a lot of support effort on our part. With BigBlueButton, the support issues are almost non-existent. We are constantly impressed with the level of quality in this open source project and it works without any prior knowledge. "
Want a system that gives you the ability to customize right to the code? That's us.
Open Source
BigBlueButton backed by a world-wide community of developers (and commercial companies) that care about making the best web conferencing system for online learning.
APIs
BigBlueButton's simple application programming interface (API) makes it easy to integrate with your own products.
A community of engaged developers
The BigBlueButton developer community has seen great success over the years with a growing mailing list of over 2,500 members and a Github repository that has been forked by other developers over 3,200 times.

Learn more about our community →
Get the latest information about the BigBlueButton project.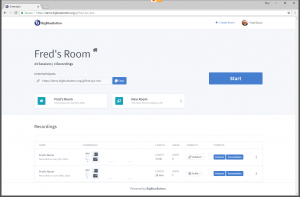 Greenlight is a simple-to-use web application that you can install on any BigBlueButton 2.0 server.  We introduced Greenlight 1.0 last year to give users the
Read More →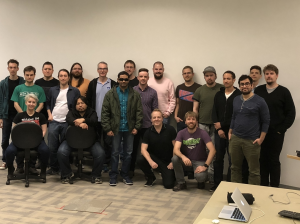 The BigBlueButton core developers recently wrapped up its 12th BigBlueButton Developer summit, held in Seneca College, York Campus (Ontario, Canada). Between May 23rd and May
Read More →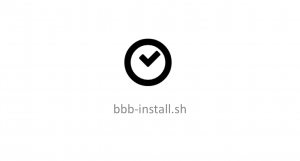 Installation/configuration of BigBlueButton just got a lot easier. We have released an install/setup script that automates the install steps in a single command.  This means,
Read More →
Interested in trying BigBlueButton
Check out the tutorial videos and then try out BigBlueButton on our demo server.